Children deserve the best in dental healthcare, as the developing years can have a great impact on lifelong dental health in general.
Furthermore, children's dental services should be a happy, uncomplicated experience in a stress-free environment, giving children no reason to dislike their biannual visits.
For children in the Abbotsford, Collingwood and Fitzroy areas, getting family dental checkups and cleanings will be a breeze when parents make an appointment at Abbotsford Dental Clinic.
Our experienced professionals are great with kids, giving them the utmost in care while being gentle with their treatment.
When Should Children Start Making Dental Visits?
Any great children's dental program would recommend that they start visiting the dentist just after their first few teeth come in, to take quick action in setting them up for lifelong, healthy teeth and gums.
Baby teeth are especially important to maintain with care, and should be handled efficiently at home. If given insufficient attention, the child could be susceptible to a greater risk of tooth decay as an adult, even potentially having to deal with orthodontic problems.
If you're unsure of the state of your child's benefits, our professional staff can help you find out whether they're eligible for the Child Dental Benefits Schedule (CDBS).
For another children's dental program, we also gladly participate in the Medicare/ government children dental scheme. We accept the child dental rebate and you won't experience out-of-pocket costs.
How Tooth Extractions Work
The tooth extraction procedure is easy for the patient to prepare for, with the dentist simply asking about dental/medical history and deducing any current medical conditions.
If the patient finds themselves nervous or antsy about treatment, the dentist may supply a sedative for relaxation without fully putting the patient to sleep.
Normally, the dentist in charge will inject the site of the extraction with local anaesthetic to prevent pain during and after the treatment. Some pressure in the mouth and noise from the equipment may be the only side effects of the procedure, but it's otherwise a fairly common process.
The dentist will widen the tooth's socket (the base area of the tooth) with special tools, moving the tooth gently from side to side until it's loose for full extraction.

Tips for Children's Oral Hygiene at Home
A child's teeth require daily maintenance, just as adults' teeth do. Teaching children to brush twice a day and floss regularly is a great first step in ensuring they'll be preventing later dental problems in adulthood.
Unlike the more traditional methods of common dentistry, our holistic dentists will not use any harmful treatments or substances that may impair a child's growth.
We encourage patients to bring their children into the office for a family dental checkup without having to worry about any chemical-ridden treatments affecting their children's health.
Children's dental services provided at an early age allows their oral health professional to assess mouth structure and identify any warning signs of potential dental hazards on the horizon.
Stop in the Office Today!
Our friendly, capable staff welcome patients of all ages, and we're especially happy when seeing children come into the office!
It's important to get kids started early on preventative care so they have a positive view of dental visits and aren't too scared or overly cautious about attending appointments in the future.
So bring the whole family in for a dental visit! The Abbotsford Dental Clinic invites all to take greater measures in providing care for their teeth and gums, so contact us today for a consultation.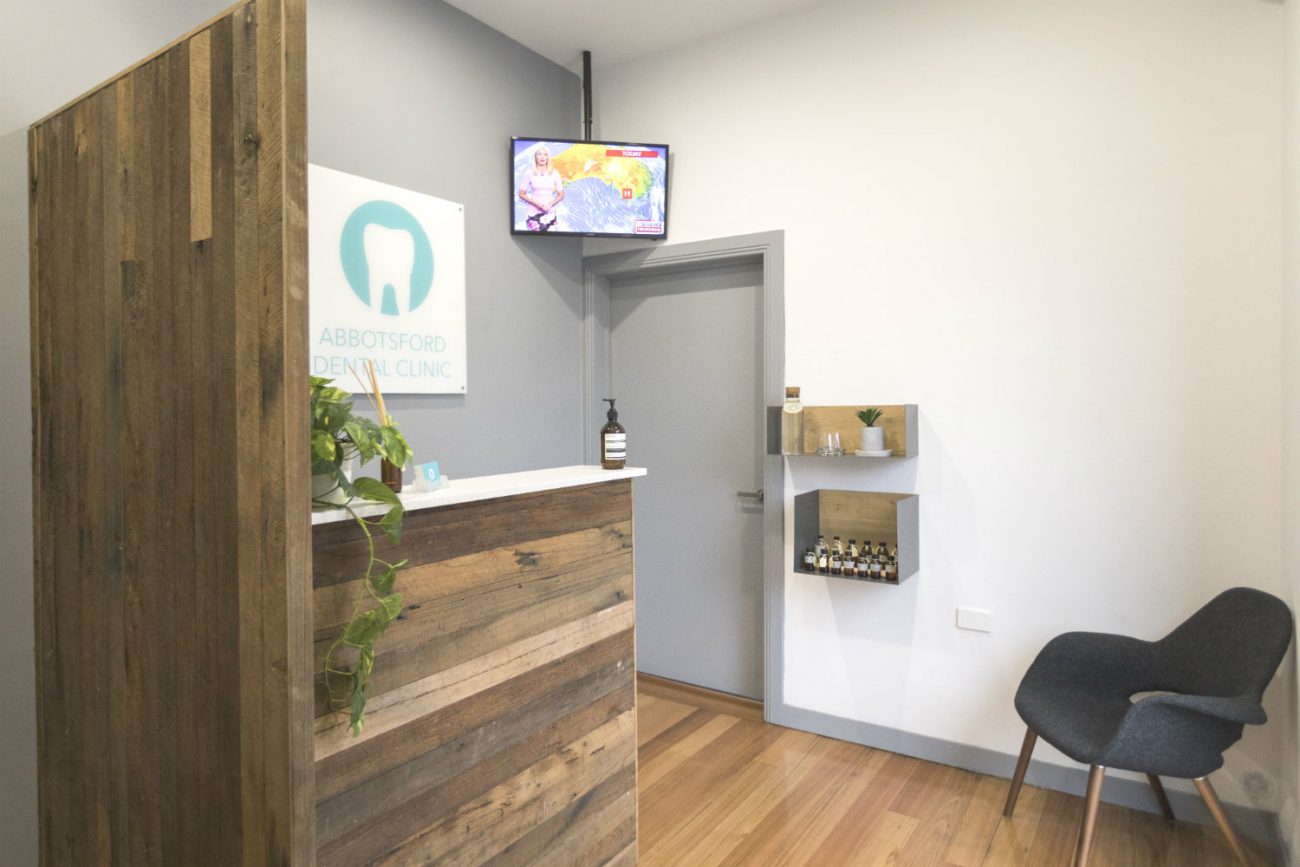 You and your children will be glad you did once you see the fantastic results in your beautiful, healthy smiles.

Book a consultation with Abbotsford Dental today to discuss your treatment plan.